Injury Prevention for Climbers
Lateral Epicondylosis – Tennis Elbow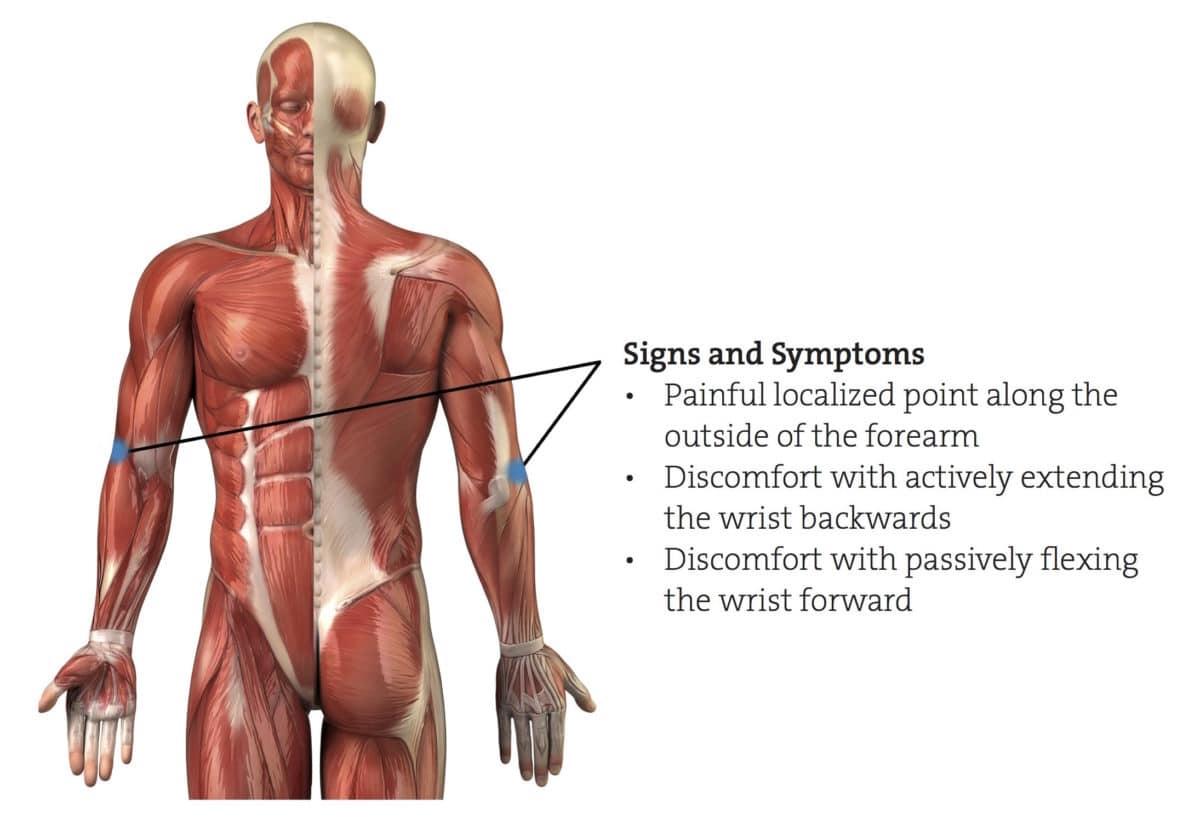 Cause
The forearm is made up of two major muscle groups. The muscles on the palm side of the forearm are called the wrist flexors and the muscles on the back side are called the wrist extensors. When you climb, you are constantly overworking the finger and wrist flexors by gripping. However, every time that you grip with your flexors, the extensors need to contract to stabilize the wrist. This constant activation of the wrist extensors can lead to overuse and injury. The most common site of this injury is at the origin of the muscle on the outside of the elbow called the lateral epicondyle. You should be aware of dangerous movements that can increase the stress on the wrist extensors tendon and eventually lead to pain and injury. These movements include gripping with an extended wrist, climbing with your elbows away from the wall and jamming wide cracks.
Instructions
A. Hold the FlexBar in your painful hand with your wrist extended back. B. Grasp the other end of the rubber bar with the non-painful hand. C. Twist the bar by flexing the non-painful wrist while holding the painful wrist in back in extension. D. Bring your arms in front of your body with your elbows straight maintaining the twist in the bar. E. Slowly untwist the bar by allowing the painful wrist to flex forward.
What It Does
This exercise targets the wrist extensors that insert into your lateral epicondyle with an eccentric exercise. Research has shown that eccentric exercises can strengthen the tendon and decrease pain.
Frequency
3 sets of 15 repetitions up to 3 times per day.