Climb Injury-Free
Has injury prevented you from climbing harder? Whether you're a professional athlete or a novice climber, "Climb Injury-Free" is the guide that will teach you how to climb stronger and pain-free. The book features the "Rock Rehab Pyramid." A step-by-step rehabilitation and injury prevention system designed specifically for rock climbers.
Latest Blog Posts
Podcast
Rock Rehab Videos
Courses
The Climbing Doctor
Coarse and Buggy loomed overhead. I nervously took one last glance at the aesthetic line. I had been climbing for only a few years, but my raw excitement drove me to long hours of training and I thought I was ready for this classic J-Tree test-piece.
I tightened my harness, chalked up, and delicately stemmed across the open-book dihedral, which was split by a razor-thin crack. Gripping each hold like my life depended on it, I slowly made my way up the dihedral. At the top of the climb, I reached an awkward exit move where I had to pull myself around a small roof. I looked down to a micronut 10 feet below me. As my legs started to shake, I wondered if the psychological pro would hold a fall. I took a deep breath and cranked hard. Pop! In a single motion, I tore a pulley ligament in my finger and injured the rotator cuff muscles in my shoulder. Somehow, I stuck the move and made it to the anchor, but my injuries sidelined me from climbing for many months.
During this time, I was completing my Doctorate Degree in Physical Therapy. Since I couldn't climb for a while, and out of my own curiosity, I sat down and mapped out all the different movement patterns of climbing. From this, I developed new techniques and climbing-specific exercises, supported by the latest research, to prevent common overuse injuries.
If I had known then what I know now, I likely could have prevented my finger and shoulder injuries from occurring. So, I made it a goal to share my knowledge with other climbers. I created The Rock Rehab Pyramid—a science-based system that all climbers could learn, understand, and use on their own to prevent injuries and rehabilitate.
Professional and Climbing Background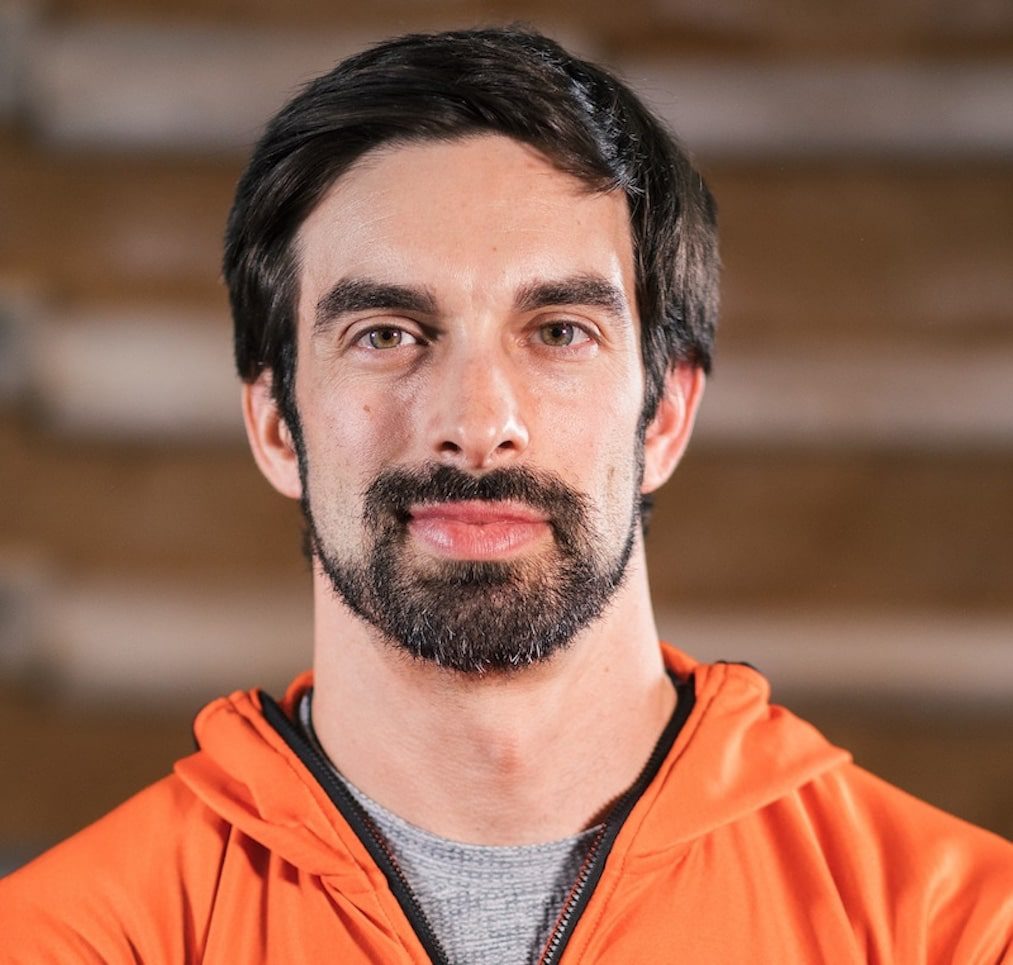 Jared Vagy is a doctor of physical therapy who specializes in treating climbing injuries. In addition to his doctoral degree, he has completed a one-year residency in orthopedics and a one-year fellowship in movement science, totaling nine years of concentrated study. He is the author of the Amazon #1 best-seller "Climb Injury-Free," has published numerous articles on injury prevention and lectures internationally. Dr. Vagy is on the teaching faculty at the University of Southern California, one of the top doctor of physical therapy programs in the USA. He is a board-certified orthopedic clinical specialist. He is passionate about climbing and enjoys working with climbers of all ability levels, ranging from novice climbers to the top professional climbers in the world.
Dr. Vagy began rock climbing after he was sidelined from a hamstring injury while running track and field in college. Climbing quickly became his driving passion in life. After a decade of climbing, Dr. Vagy made a bold decision to quit his job as a doctor of physical therapy and pursue climbing full time. However, his dirtbag dreams came to an end six months later. His professional path led him astray from the dirtbag lifestyle and into higher level education. The fondness he still retains for the six months he spent pursuing nothing other than his passion for climbing remains undiminished. Dr. Vagy has over 17 years of climbing experience and has climbed all over the world. He is an accomplished rock climber, ice climber, and alpinist, and continues to explore the wonders of adventure that these pursuits afford.
Quoted In