theclimbingdoctor
2020-05-06T09:03:14-07:00
The [P]Rehab Audio Experience
theclimbingdoctor
2019-11-04T19:06:04-08:00
The Power Company Podcast
theclimbingdoctor
2019-08-19T17:52:19-07:00
theclimbingdoctor
2018-12-18T20:44:48-08:00
theclimbingdoctor
2018-12-18T20:42:49-08:00
The Power Company Climbing Podcast
theclimbingdoctor
2019-01-16T19:07:50-08:00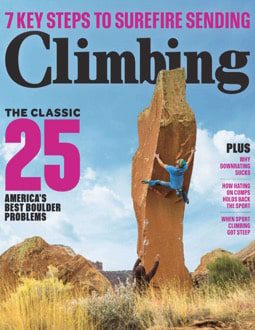 Most climbers know better than to just jump on their project cold. A thorough warm-up increases blood flow, muscle flexibility, and body control. A complete warm-up includes four components, all to be performed in the following succession: Increase Blood Flow Improve Mobility Target Stability Begin Climbing View the article below to learn more [pdf-embedder url="https://theclimbingdoctor.com/wp-content/uploads/2018/07/Prep-the-Wrists-and-Fingers-to-Send.pdf" [...]
theclimbingdoctor
2018-07-02T13:01:42-07:00
ESPN Weekend Warrior Podcast
theclimbingdoctor
2018-07-02T13:03:30-07:00
theclimbingdoctor
2018-07-02T13:08:03-07:00
theclimbingdoctor
2018-07-03T15:22:18-07:00
theclimbingdoctor
2018-12-18T20:17:26-08:00
The Power Company Climbing Podcast
theclimbingdoctor
2018-07-02T13:39:40-07:00
INmotion Magazine interviews The University of Southern California's professor Dr. Jared Vagy DPT. The article discusses the physical demands of rock climbing and Dr. Vagy's unique approach to assessing and treating rock climbers.
theclimbingdoctor
2018-07-02T13:13:11-07:00
theclimbingdoctor
2018-07-02T13:39:53-07:00
Vogue magazine published an interesting piece in their fitness section on rock climbing. The Climbing Doctor was quoted in the article saying "There are over 30 muscles in the hand, wrist and fingers alone," explains Jared Vagy - a Los Angeles based physical therapist who specializes in climber "These are essential to grip onto smaller holds."